Chief executive of Kids Company steps down after Government ultimatum
The chief executive of Kids Company has stepped down, after a UK government ultimatum which was proposed earlier on today, stating the withholding of £3 million, until the highly regarded Camila Batmanghelidjh stands down as the charity's chief executive. We understand that the government's ultimatum is related to financial mismanagement of public funds.
The charity has close ties to Coldplay, who have performed live shows at 'Under One Roof' a couple of times to raise profits for them. Chris & co hold the cause close to their hearts and they donate £1m annually. Despite this, Kids Company has been going through difficult times of late as their budget from the government was sliced in 2014.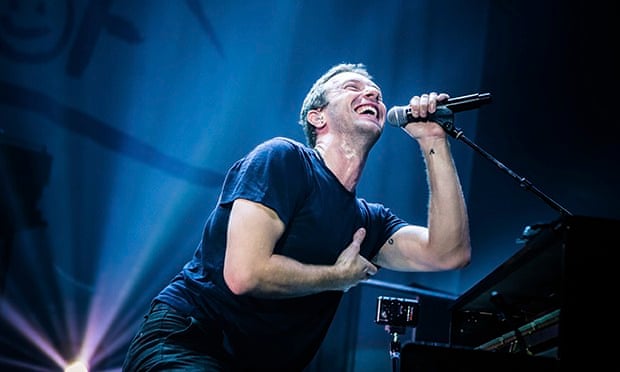 We hope the change in leadership will have as little impact as possible on their daily activities of making a difference in children's lives.
——
The Coldplaying app
There's now an easy way to post on our forums and interact with a world full of Coldplay fans!
For help downloading the app or to report any issues, please tweet us @coldplaying
https://www.youtube.com/watch?v=I0c6gPMlKbY
IPHONE/IPAD
ANDROID
FURTHER INFO
If you have the app already, please introduce yourself on the 'Say Hello!' section and remember to rate us on the Google Play/iTunes store :)
Coldplay Live/Shows/Concerts/Setlists/Gigs 2015
There are no Coldplay concerts scheduled so far. Coldplay will headline a 'Why Not People?' show, believed to be sometime this year.
For 2015 live rumours & gossip, please check out our rumours section.
Upcoming Coldplay Events
No upcoming events within the next 30 days
Fansites
Check out our Coldplaying accounts on Facebook, Twitter and Instagram! (ENG)
Other fellow fansites, who we recommended to follow:
(Links to their Twitter/Facebook page)
Coldplayzone (IT)
The Atlas Project (ENG)
ColdplayCorner (FR)
Coldplace EU (PL)
Coldplay Turkey (TR)
Chris Martin for Freedom Of Exeter Award (ENG)