We are pleased to announce that we are giving every fan the chance to ask Coldplay (Yes - Chris, Jonny, Guy, Will and Phil!) a question! Entry is simple - post your question on the Coldplaying forum. The winning Coldplayer and question will be announced after June 30th. You can vote for any question you would to like see asked by using the 'thumbs up' button on the desktop version, or quoting/mentioning the question in your post.
Full rules & conditions are listed on the main topic. To view the questions so far and submit yours, please download the Coldplaying app by searching 'Coldplaying' on Google Play or 'CPing' on iOS (more info) and click on 'Ask Coldplay' at the top of the menu. You'll then see the topic: 'its YOUR turn to ask the question'. You will need to log in and if you don't have an account already, it only takes 15 seconds to register, by clicking join and entering basic details.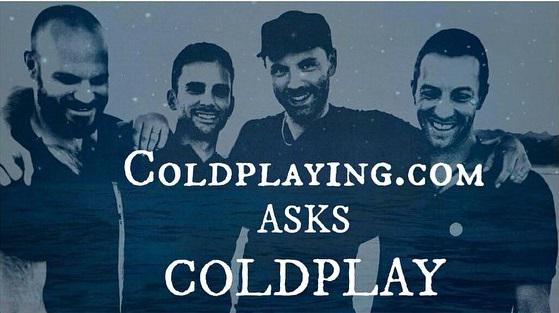 Fans using the desktop version of the site, you can follow this link.